Come one, come all and participate in the next Friendship Star quilt challenge.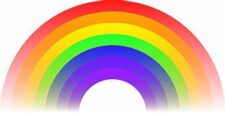 Now is your chance to determine what is "Over the Rainbow". Hopefully, 2021 will be better than 2020 and we can finally reach the calm after the storm. Who knows, maybe someone will actually find that pot of gold! Well, in case you haven't been able to guess, the theme of the quilt challenge, is "Over the Rainbow". As in the past, the challenge is to benefit our Service Projects mission by providing rainbow quilts for donation.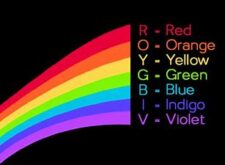 The primary challenge is to make a rainbow or scrappy quilt with at least one block which contains all colors of the rainbow, or ROYGBIV. In case anyone skipped the rainbow lesson in 3rd grade, ROYGBIV is a mnemonic for the colors of the rainbow: red, orange, yellow, green, blue, indigo, and violet. Sadly, I have noticed that now, some rainbows include only 6 colors. The rainbow flag excludes indigo. Crayons and markers for little children do not always include indigo. I've even seen the rainbow with green and lime but no indigo. Poor indigo. Poor children who do not know the delights of all 7 colors. Please do not make that mistake.
The guild will provide starter packets of ROYGBIV fat quarters. Members may add their own fabric or request limited fabric from the Service Projects fabric room. Packets may be picked up at Service project workshops in January or February. We will have a "drive by" table in the church parking lot so members can pick up a packet without having to register on SignUp Genius. However, if a member wants to come in the building to pick up or drop off, then she must make an appointment on SignUp Genius. Please only take 1 packet for yourself, although you may pick up packets for friends/mini group members, etc. Anne Weaver and JoAnne DuChez are also offering their front porches for pick up. For this service you must email Anne or JoAnne regarding day and time of pickup.
Regarding the size of your challenge quilt, the minimum size is 40" x 50" up to twin size. This is a change from prior challenges. In the past the smaller size has been 36" x 36", however, some of the organizations to which we donate have requested larger quilts for children and teens.
We are hoping to be able to display the quilts at the August 2021 meeting. Hopefully, there will be one. Only time will tell. If we can not get together by then, we will make alternative arrangements. Most likely we will request photos of the quilts and provide an online slideshow with online voting. Winners will receive Yard Sale Bucks for the next guild yard sale.
"Over The Rainbow" Quilt Challenge Requirements.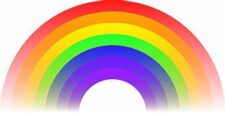 · Quilt must include at least 1 block containing all rainbow colors (ROYGBIV).
· Quilt must include all rainbow colors. Colors other than ROYGBIV are not allowed. One additional background color may be added.
· Quilt may be traditional rainbow sequenced quilt, scrappy, or other. Be imaginative.
· Size from 40" x 50" up to twin size quilt.
· Quilt must be sandwiched, quilted and bound. No tied quilts will be accepted.
· Turn in date: August 2021 meeting. If we are still holding virtual meetings, a photo slide show will be provided. Details will be available at a later date.
Rainbow Fat Quarter Packet Pickup at Fairhaven United Methodist Church
o Thursday Jan 21, 2021
o Thursday Feb 4, 2021
o Thursday Feb 18, 2021
· Anne Weaver, by appointment. See Member Directory for contact information.
· JoAnne DuChez, by appointment. See Member Directory for contact information.