IN-PERSON OR VIA ZOOM, WE HAVE A TERRIFIC SPEAKER ROSTER!
Cathy Miller has done a terrific job finding speakers to appeal to a wide variety of member's interests and that is never an easy job! Look for the SignUp Genius invitation for the months that we have Zoom meetings.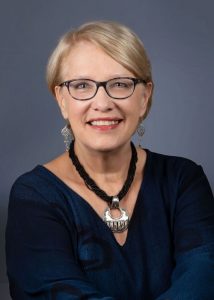 Artful Couching: Texture and Definition
PowerPoint lecture presentation showing the many ways couching can be used to take your art to the next level. Instruction in specific technique on how to couch will be shown. I will bring examples of how couching can be added to garments and bags as well as quilts.
Having spent my first 15 years in Japan as a child of missionaries, I find myself drawn to images and art reflecting Japanese ideals. I have lately been collecting images of "washitsu" – Japanese style rooms which look out onto lovely outdoor gardens. These portray the peaceful safety of the indoors but also the opportunity to gaze toward the lovely outdoor landscape.
My "Window" series is about interior and exterior, the safety of being unexposed or hidden and the risk of being exposed and vulnerable. My art is an exploration of my world and my experience of trying to find a place of belonging. What are the costs of remaining in the safety of isolation? What do I learn from stepping out and allowing myself to be vulnerable? I obsess about this… I tend to over analyze my interactions with people and worry what they think of me, experiencing frustration that I can't get beyond it.
I primarily use hand dyed or painted cottons, silks and non wovens but also have a love of Asian fabrics and kimono silks, incorporating these ancient traditional fabrics into my compositions. Use of sheers, couching and color values give a sense of depth and texture. Slightly curving lines portray gracefulness and circles are often present representing wholeness and creativity.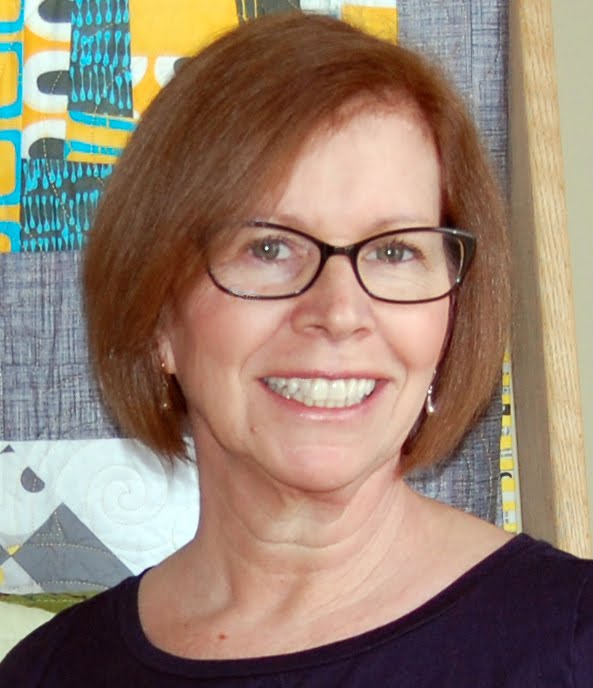 Quilt Math: Triangles, Wedges and a Little Fibonacci for Fun!
via ZOOM. Members look for meeting invitation from Cathy Miller on Sign Up Genius.
I've been sewing since my teens and quilting for more than 25 years. My first quilt was an Eleanor Burns Quilt in a Day. Since I had a king sized bed, it made sense to me to make a king sized quilt. Go big or go home, right? That quilt was in shades of mauve and dusty blue (hello mid '80's!) Let's just say my fabric tastes have changed since then!
I consider myself a modern quilter, with traditional roots. I'm the founder of the Baltimore Modern Quilt Guild and love speaking to different groups and sharing the modern aesthetic. I'm foremost a teacher. I teach modern quilting classes in local shops, guilds and shows across the country.
I'm a contributing author to the book Classic Modern Quilts and a featured quilter in The Improv Handbook for Modern Quilters by Sherri Lynn Wood, and 50 Little Gifts published by Lucky Spool. You can frequently find my work in Quiltmaker's 100 Blocks Magazine, Modern Patchwork Magazine and Curated Quilts Magazine.
Let's connect! You can find me on my blog: www.heatherkojan.com or on Instagram @heatherkojan.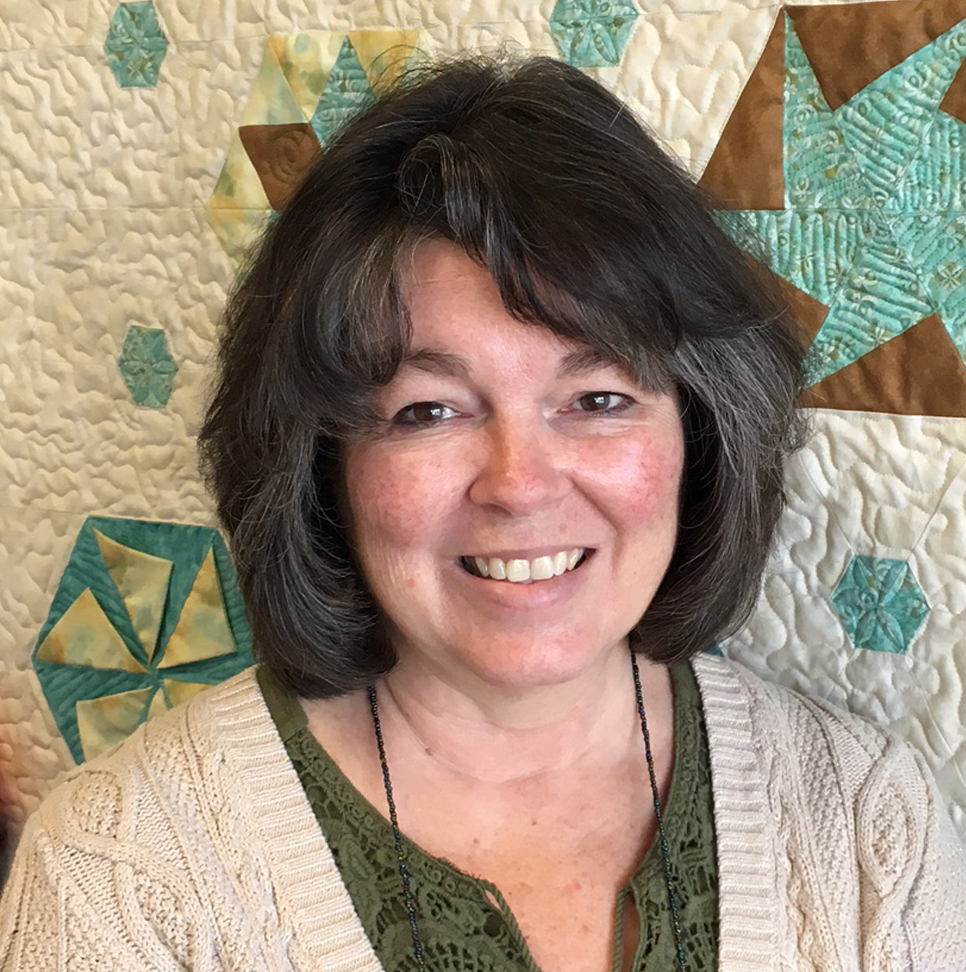 Express Yourself! Originality and Creativity in Quilting
Erin has been quilting since the early 1990's but sewing since her college roommate helped her make her first dress. In late 2003, she purchased a Gammill 26" Classic Long Arm and honed her quilting skills on customer quilts for 6 years. In 2016, Erin and her husband opened up the Blue Hen Quilt Shop in Newark, Delaware. What better way to develop a wonderful stash of fabric than to own the store!
Erin designs patterns that are traditional with a twist. She appreciates the many styles of quilting and has centered her classes around techniques that enable the quilter to create complicated quilts using simplified methods.
She also is a Ruler Designer with Creative Grids. Her five rulers, two 15-Degree Triangle rulers, the Diamond Dimensions 45-degree Ruler and two 22.5 degree triangles keep her very busy designing and creating a myriad of patterns to accompany them. Both her rulers and original patterns can be found in quilt shops across the country as well as Australia and the United Kingdom.
Erin enjoys the opportunity to travel to guilds, retreats and quilt shops to share her love of quilting as well as exhibiting her quilts at local, regional and national shows. She is always delighted by a the warm reception and eagerness of quilters to learn from each other and continues to take classes herself.
On a personal note, she grew up as the youngest child in a military family and traveled extensively across the United States. She has been happily married for 30+ years to a man her
mother hand-picked for her. They have three grown children, two sons and a daughter. She and her husband, assorted cats, dogs and chickens, currently live in Elkton, Maryland.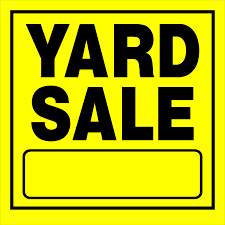 Plan to shop at this meeting! Bargains galore with proceeds going to Guild projects.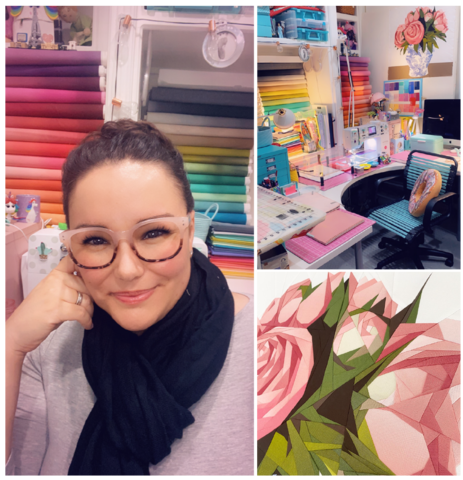 Veruschka Zarate is the creative force of Pride & Joy Quilting and is a self-taught Quilt Maker and Pattern Designer, specializing in the technique of Foundation Paper Piecing.
She began learning traditional piecing and quilting techniques in 2016 and through a voracious desire to keep learning happened on Foundation Paper Piecing in 2019. After mastering the technique, Veruschka set out to create her own designs focused on subject that inspire joy, vibrancy, empowerment and encouragement.
Veruschka works from a vibrant color palette to create large-scale, foundation paper pieced quilts. She gained attention when applying this technique to create colorful Foundation Paper Pieced Quilt Portraits.
Veruschka enjoys teaching and sharing  Foundation Paper Piecing techniques via social media channels such as Instagram and YouTube.
As she continues to set new goals for Pride & Joy Quilting, she intends to create workshops and online courses so Quilters can learn FPP techniques in construction and design.
She also enjoys lecturing and teaching at Quilting Guilds, both nationally and internationally.
Veruschka is the proud mother of two precious boys Rock and Hawk, her Pride and Joy and the inspiration behind the company, and has been married to her Husband, Gustavo, for almost 20 years. A California native, her professional background is in Counseling Psychology (Licensed Marriage & Family Therapist). She has had diverse creative outlets throughout her life including, classical voice, digital graphic design and watercolor painting--but her greatest joy is found in mothering her children.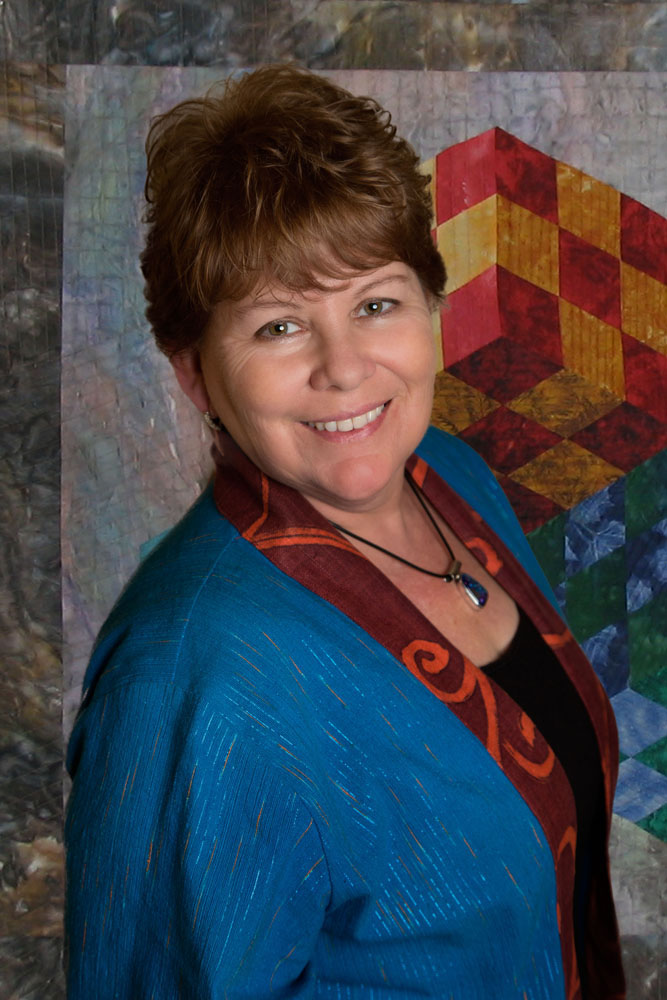 Quilt of Illusion
A native of Michigan, Karen Combs began quilting while still in high school. She has a degree in library science and has worked at many state, city and school libraries before finding her calling as a professional quilting instructor, writer and designer.
Her quilts are known for taking a traditional pattern and giving it her own unique "twist." Karen is intrigued with quilts of illusions and has been designing quilts with a 3-D look for several years.
Karen is the author 9 different books, some of the titles include Optical Illusions for Quilters (AQS), Combing Through Your Scraps (AQS), Floral Illusions (AQS) , 3 Quilters Celebrate the 4 Seasons (AQS) & 3-D Fun with Pandora's Box, co-authored with Sharlene Jorgenson of Quilting from the Heartland, Celtic Pieced Illusions (AQS) and Lone Star Illusions.
She has been a fabric designer for almost two decades, working with several different fabric companies. She has created over 100 different collections; both batiks and quilting cottons. Many of Karen's fabric designs have become classics. Karen is currently a guest designer with Northcott's Banyan Batiks.
Karen's work has appeared in the Silver Dollar City Wallhanging Challenge, the Hoffman Challenge and in many magazines such as Quilter's Newsletter Magazine, Traditional Quilter, Traditional Quiltworks, Sew Many Quilts, McCall's Quilting, and Lady's Circle Patchwork. She was the "Feature Teacher" in the March 1997 issue of Traditional Quiltworks.
Nominated for Teacher of the year 3 times by Professional Quilter Journal, Karen travels internationally to teach her techniques and methods. In 2012, Karen was honored to judge the IQA Quilt show. Karen works with Quilt Seminars at Sea, teaching her quilting techniques on quilting cruises around the globe.
She has appeared on several TV quilting shows, among them Quilting from the Heartland - Series 700, Quilt Central, Quilt America and Simply Quilts, Show 411.
In addition to traveling to guilds and quilt shows, Karen's also has a online class with Craftsy - New Directions in Tumbling Blocks.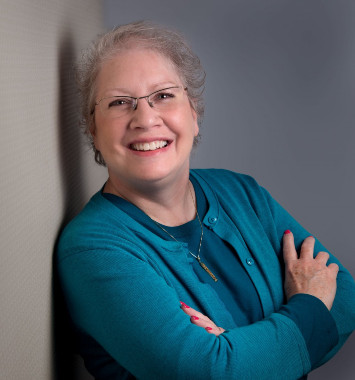 Egyptian Tentmakers Applique
Debbie has combined her passion for sewing, quilting and teaching into a business that is truly on the go, Wendt Quilting. She is a home economics teacher by profession. This Midwest girl began quilting in 1986 after taking a Continuing Education class. Sewing has always been at the top of her list of what defines her. Growing up she was enthralled with her grandmothers and their abilities as seamstresses. When fitting clothes took the fun out of the sewing, she turned to quilting. It was a great way to collect fabric and continue using her sewing skills.
Her quilting passion grew when she moved to Egypt after the marriage to her prince charming, Bob Wendt. Learning more advanced quilting skills from dear friends, Chris and Leslie, she gained a foundation. They began a quilting group that was later named "Quilters in deNile". A move to Monroe, LA broadened her knowledge with guidance and encouragement from the Tuesday Bee's and the North Louisiana Quilters Guild. She and Bob moved back to Egypt where she was able to step right back into the quilting group she had started. With teaching quilting now her favorite pastime, her students included expats as well as Egyptians and Sudanese refugees living in Cairo. "Teaching the World to Quilt" was the article she wrote about teaching the refugees, published by AQS in the American Quilter Spring 2004.
A fortunate meeting in Barbara Chainey's "Quilt It" class led to a friendship and an opportunity to make the quilt Accuracy Does Madder for Barbara's book "Fast Quilts from Fat Quarters". Debbie also longarm quilted many quilts for the book.
Now a resident of Massachusetts, Debbie continues in many quilting endeavors. She is an active member of Thimble Pleasures Quilt Guild and Blackstone Valley Heritage Quilters Guild. She owns a Nolting 18" Longarm quilting machine and quilts for others. Her love of teaching quilting now includes the "machine" quilting world.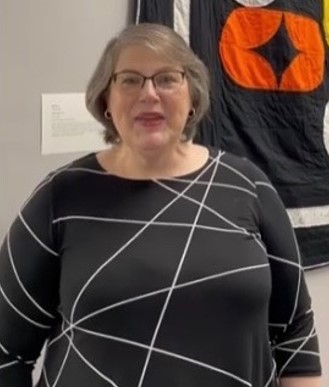 Science of Color
In my other life I am a wife, mother, nurse, scientist and teacher. My grandmother got me started in quilting as soon as I was old enough to help sort fabric. As a teenager, I made and sold miniature quilts for dollhouses. I have always figured out the quilt patterns and techniques on my own. I don't own fancy rulers or have the latest sewing machine, but I love quilts. Over the past few years, I have been learning more about the craft of quilting and I am excited to share what I have learned with you!
I have always believed that quilts are "better done than perfect". My primary goal has been to share beautiful quilts to show my love to friends and family. However, over the past few years, I have learned better techniques and methods, so my quilts are now better done – better designed and better constructed. I want to share with you what I have learned about making Better Done Quilts.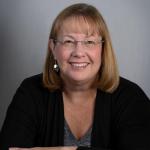 Jane describes herself in this way:  I am an award-winning quilter and quilt instructor. I live on the Eastern Shore of Maryland.
I first started piecing quilts in 1998. I have learned a lot since that time and most likely have a lot more to learn.
I have had a Handi Quilter Sweet Sixteen and then upgraded to a Handi Quilter Avante. I now own a Handi Quilter Capri and a Handi Quilter Amara with ProStitcher.
I specialize in free motion custom quilting. All of my custom quilting is free motion. While I do tend to use my ProStitcher for quilting edge to edge customer quilts. My love of free motion stems from loving the creative side of quilting and you will more than likely find me at my long arm more often than I am piecing quilts at my regular sewing machine anymore.
My quilting philosophy is this……I believe that each quilt is special and deserves quilting that accentuates its beauty and uniqueness.
Jane describes herself in this way:  I teach free-motion quilting classes using your home machines, mid-arms, or longarms. These classes enable quilters to finish their own quilts. In each level of classes (beginners, intermediate or advanced) I teach designs that include all over patterns, and designs that will fit into squares, triangles and sashings, so that when you are done with a class you will be able to quilt one of your own quilt tops using what you have learned in class. My virtual classes have been a huge success!!
I also offer private long arm quilting lessons.
I am a Handi Quilter Ambassador, an Island Batik Ambassador and a Superior Threads Certified Threadologist.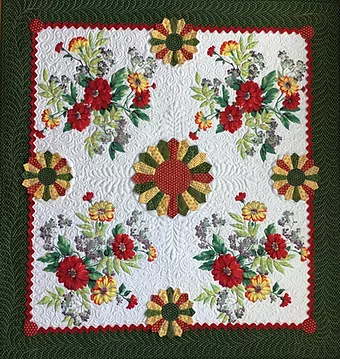 Nancy describes herself in this way:  I'm a quilt designer, teacher, and speaker living in beautiful South-Central PA. I make and teach all types of patterns and have many techniques that I've developed to make piecing more accurate and scrap friendly. I particularly love getting additional quilts from leftover pieces and design many of my patterns to make this happen. Almost nothing gets thrown away. In fact, my newest endeavor is making my own fabric from all kinds of leftovers including scraps, orphan blocks, and more.
My current trunk show titled "What to do with things that you don't know what to do with", is unlike most of the trunk shows that you typically see. I feature over 30 quilts all designed by me with more being added all the time. These are made either partially or entirely from scraps, orphan blocks - both mine and vintage - antique quilt tops, antique linens, doilies, tablecloths and even things like old postcards and printed recipes. I give ideas to help deal with borders and settings that are uninteresting or just aren't working, as well as using buttons, lace, trims, zippers, and more. It's been fun getting creative and using up things that might otherwise be discarded or just shoved away in drawers. Not to mention the fact that I'm using a lot of my own UFO's before they become vintage!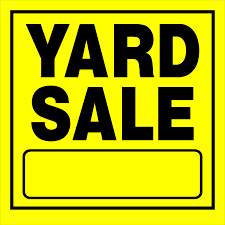 Plan to shop at this meeting! Bargains galore with proceeds going to Guild projects.
FSQ Members are creative and enjoy mixing color and texture.
FSQ Members are passionate about quilting and expanding their skills.
FSQ Members are curious about quilting techniques across the broad spectrum of quilting styles.