Welcome!
Our guild is incorporated to foster fellowship and support
for beginning to advanced quilters.
We welcome you–at whatever skill level.
Please join us! We would love it.
---
Time to renew your membership!
---
Our Last Meeting was:
Monday, June 4 at 7:30 pm
"BUTTERFLIES IN THE MIST" Raffle Drawing Held!
The winner of our Award Winning Quilt is Connie Ross. Congratulations Connie!
New Officer Voting Held and the winners are:
President: Barbara Kilby
Vice President: Carol Weikert
Secretary: Carmen Contreras-Sesvold
Treasurer: Sabina Lindley
Congratulations and Thank-you for Volunteering for these positions.
Directions to meeting location. We're easy to find! The next meeting is August 6.
---
"We quilt the old fashioned way at each workshop by tying knots in quilt tops."

Tuesday, July 10 and Tuesday, July 31
Tuesday, August 7 and Thursday, August 23
Tuesday, September 4 and Thursday, September 20
~ Volunteer–no skill required
~ SSL Hours offered
~ Fabric & basting spray donations are gratefully received
~ Non-member volunteers are warmly welcomed. We hope you come to love quilting and join FSQ.
We meet in space donated to us by the members of the Fairhaven United Methodist Church located on Darnestown Road
Directions to workshop location.
---
Magazine Labels! Guild Awareness Campaign and Decluttering for You!
These labels are ready for you to print at home and clear your stacks of quilting magazines by leaving at locations where magazines are shared such as a doctor's or dentist's offices, nail or hair salon, or even the place you get your car's oil changed!
A terrific idea from Barbara Natof. Our thanks to her.
Not so interested in printing yourself? Pick up a packet of 10 or more at the next meeting–in the foyer as you come in.
A word of thanks to Pat Current for extra blank labels! Yay!
FSQ Only Avery 5961 (or similar 1″ x 4″ label)FSQ Only Avery 5960 (or similar 1 x 2.63 ) 3 across/10 down
FSQ & Nimble Fingers Avery 5961 (or similar 1 x 4 label)FSQ & Nimble Fingers Avery 5960 (or similar 1 x 2.63) 3 across/10 down
Nimble Fingers Only Avery 5961 (or similar 1 x 4 label)Nimble Fingers Only Avery 5960 (or similar 1 x 2.63) 3 across/10 down
---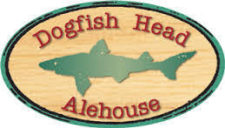 The Guild will host a dinner for our speaker at Dogfish Head Alehouse, Gaithersburg, at 5:30 pm, Monday, September 10. All cash and credit cards accepted!
Plan to join us for lively discussion and tasty food!
---

facebook.com/FriendshipStarQuilters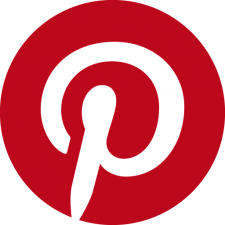 pinterest.com/friendship_star_quilters

instagram.com/friendship_star_quilters and fsqpublicity2017