Michele Barnard, Stacy Ross, and Judy Walsh have done a terrific job again this year with a suggested roster for our programs & speakers and the Executive Board approved the roster. More great meetings! Look for the SignUp Genius invitation for the months we have Zoom meetings.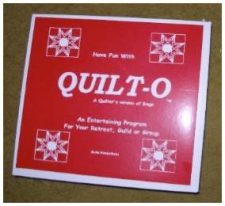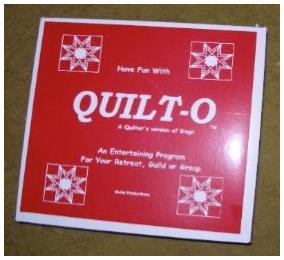 All About the Games!
Bring your fat quarters and optimism! Prepare to play hard to win the fat quarters!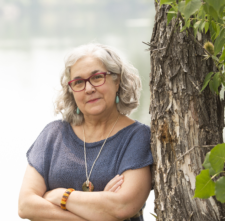 September 11 - Lauren Kingsland
Written in Fabric
Lauren Kingsland teaches quilt-making classes through the  Smithsonian Studio Arts program. As a tireless advocate for quilts she has written books, organized shows, led countless workshops and classes, lectured, demonstrated, served as juror or judge for shows, interviewed quilters on camera, climbed ladders, sewed sleeves, and figured out a second close-up camera set-up for Zoom and created more than 100 T-shirt quilts. Between 2002 and 2017 her public studios in the Gaithersburg Arts Barn and Sandy Spring Museum were places of creating quilts, spreading the word about quilts as an art form, and of public participation projects. She has received grants from Creative MoCo and from the Maryland State Arts Council. As an artist in residence at the Georgetown Lombardi Arts & Humanities Program, her weekly "In the Studio" class (online through Eventbrite) delights students around the world with handwork ideas from quilts to sashiko to sock animals, mingled with mindful movement practices and a dance party. It is Mind-Body medicine at its most fun.
Her personal artwork melds traditional and modern techniques with design inspirations from around the world. Every Quilt tells a story. Lauren currently lives in historic Washington Grove, MD. She will be presenting a lecture titled "Written in Fabric," which will explore memorial quilts.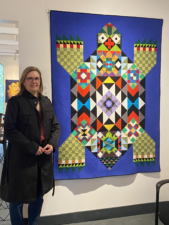 Where I've Been, Where I'm At, and Where I'm Going
Nicki Allen describes her quilting philosophy as "flexible" - always eager to learn new techniques and open to inspiration wherever it may appear. Her work has appeared in many publications - most recently in "Quiltfolk Dogs 2023", page 71. Nicki will talk about her quilting journey and share her work in her presentation, "Where I've Been, Where I'm At, and Where I'm Going." You can see some of her work at nickiallenquilts.com and on Instagram at @allennicki.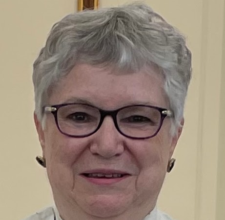 November 6 - Kathleen Bulford Barden
Using Your Machine's Decorative Stitches
Kathy's love of all things sewing began in seventh grade Home Economics when she made an A line skirt, with a set-in waistband and back zipper. Kathy loved that skirt and soon made many others, often with vests to match. In high school Kathy went on to make wool skirts (the gold plaid one with pleats, belt loops and a covered 2-inch belt was especially memorable!) and jackets. In college Kathy took Advanced Tailoring as one of her electives.
Before attending seminary, when Kathy was a stay-at-home Mom, she did alterations for an upscale women's boutique for several years. She's made finely tailored lined wool suits, "Gone with the Wind" prom dresses and wedding dresses for her nieces and her daughter. In 2003, following her retirement, Kathy began teaching quilted jacket classes at Calico Gals Quilt Shop in Syracuse, NY. When Kathy left in 2018 to move to Maryland, she was selling sewing machines, advising on fabric choices, teaching borders and binding classes, making shop samples and co-leading quilting retreats. She's tried everything quilting related from appliqué to paper piecing. She's done pattern reading and editing for a professional quilt designer. She's made a bazillion quilted bags, totes and things with zippers, grippers and snaps. Her all-time favorite class to teach was a monthly group that created small projects using decorative machine stitches for both quilting designs and raw edge applique. Kathy uses decorative machine stitches whenever possible on everything she makes, and is the undeclared Queen of "Stitch in the Ditch" utilizing decorative stitches.
Just recently, Kathy learned that her paternal great grandparents (he a tailor, she a seamstress) owned a prosperous Mercantile Store in Athens, Ontario, Canada in the late 1800's. Until their untimely deaths, their skills easily supported 9 children. Kathy's Dad was always puttering in his basement workshop using re-cycled materials of all kinds, that most folks would have thrown away. He created mostly usable items: wooden toys, bookshelves, cabinets and old leather "thing-a-ma-jigs" for her family and friends. Kathy now appreciates that her urge to create with fabric comes from deep within her DNA.
Kathy truly enjoys sharing her appreciation for decorative stitches in classes and guild presentations.
December 4 - Kitty Wilkin
ZOOM  Look for the SignUp Genius invitation to join this meeting
Quilt Your Life: Milestone Quilts for Every Moment
What do you get when you combine journaling with quilting, and add a little bit of photography? Milestone quilts! Come explore the world of quilting your life, and see why these quilts are a fun and meaningful solution to joyful sewing in this busy world. Join Kitty as she shares her journey through the world of milestone quilts, beginning with the quilt she created for her third child to mark his first year of life, and including many other life events that can be documented through the creation of a quilt—from family adventures to miles run and hiked through the course of a year. See the power of positive feedback loops between life and quilting put to use, and leave feeling inspired and ready to document your days through quilt-making, one attainable goal at a time. Explore some of Kitty's work on Instagram www.instagram.com/nightquilter, or on her website www.nightquilter.com.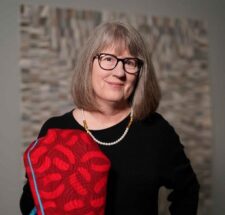 January 8 - Teresa Duryea Wong
ZOOM  Look for the SignUp Genius invitation to join this meeting
Sewing & Survival: Native American Quilts from 1880-2022
This lecture covers a tumultuous period in Native American culture beginning in 1880, when Native lands were taken away, buffalo herds were decimated, forced relocations were happening all over North America, and the educational system changed dramatically. Indigenous Americans spent the 1880s and next few decades learning to adapt. As Western missionary women made their way into the lives of American Indigenous communities, they introduced quilt-making skills and provided fabric and supplies. Native American women with adept needle skills adopted Western patchwork quilts and eventually made quilts that reflected their own cultural heritage. These quilts provided an outlet for both art and survival. For the Plains communities in particular, the eight-pointed Star became a beloved and repeated pattern. Learn how the transference from sewing buffalo hides and other natural materials to quilting took place and see the beautiful quilts made in this period. Explore more of Teresa's work on Instagram https://www.instagram.com/third_floor_quilts/ or via her website www.teresaduryeawong.com.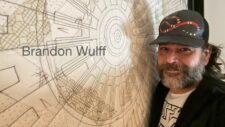 February 5 - Brandon Wulff
ZOOM  Look for the SignUp Genius invitation to join this meeting
Trunk Show to Biscotti
Brandon will be sharing his Trunk Show to showcase all of his work, including his signature Biscotti quilts, in a virtual Zoom call. The virtual experience promises to be engaging and enlightening. During his Trunk Show, he will not only share his art and business journey, but also his personal story of being on the autism spectrum. He believes it is important to have conversations about diversity and inclusiveness in the quilting community, and he hopes to inspire others to embrace their individuality and creativity through his presentation. Find more of Brandon's work on Instagram at https://www.instagram.com/justanotherautisticguy or on his website www.bwulffandco.com.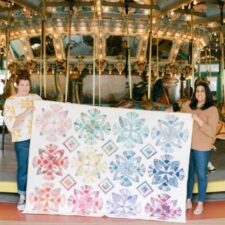 March 4 - Brimfield Awakening (Nisha Bouri & Kim Martucci)
Trash to Treasure
Brimfield Awakening is a duo who modernize vintage quilt blocks for today's quilter. They favor EPP as their technique. But did you know their story started in a trash bag?  Kim and Nisha will share the journey of two friends who love antiquing and found an unexpected quilt block that sparked creativity that neither of them could anticipate. There will be a Brimfield Awakening pop-up shop in the lobby prior to the presentation. You can find out more about Kim, Nisha, and their story on Instagram at https://www.instagram.com/brimfieldawakening/ or their website www.brimfieldawakening.com.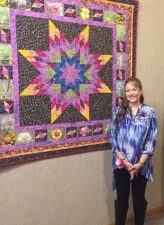 Eclectic Embellishing
Let's explore embellishing our quilts! This program includes a selection of some of T's favorite embellished quilts--from subtle beadwork to wildly adorned, over the top creations. Acquire unique ideas, inspiration and the courage to beautify your own creations. Learn more about T and her work on her website www.historyoutsidethebox.net.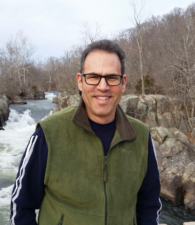 Introduction to Art Quilting
Harry has been making art since he was a child. Over the years he has done thrown and hand-built pottery,loom weaving, macramé, bargello, and more recently quilting. His grandmother taught him how to sew and use her Singer Featherweight at age six, and as a teenager she taught him how to read a pattern and make clothing.
At age twelve, it was a trip to the Lilly Pulitzer Fabric factory in Key West, Florida that inspired his first attempt at quilting. He bought a bag of 6" squares, intending to make a quilt. While that quilt was a failure, his love of color and fabric and an interest in quilting began early. It helped that his mother collected antique quilts.
An article in the New York Times, February 2021, about a young designer, Tristan Detwiler, using antique quilts to make clothing, reignited his interest in quilting. He bought a charm pack at Capital Quilts, pulled out his grandmothers Singer Featherweight, and began watching YouTube videos on quilting.
He first made, and continues to make, traditional quilts and clothing. After seeing art quilts for the first time in a local quilt show, he began studying the various techniques that encompass the field of art quilting. His quilt, Clematis In Bloom, won third place in the wall quilt category at the Mid Atlantic Quilt Festival in February 2023, and his quilt, Grandfather, based on a 1902 photograph of his grandfather as a boy, was in competition at the AQS Branson Quilt show in March 2023. He has entered his newest quilt, Rose and John Witlin 1893, based on an 1893 photograph of his great great grandparents, into the Pennsylvania National Quilt Extravaganza in September of 2023.
Harry currently teaches two classes at Capital Quilts:
Introduction to Art Quilting: Making A Flower Quilt
Introduction to EQ8 (software used to design pieced and appliqué quilts)
Harry's art quilt work has been inspired by numerous quilters, including Melinda Bula's beautiful flower quilts and Bisa Butler's magnificent portrait quilts.
Harry's presentation, titled "Introduction to Art Quilting," will include: an introduction to art quilting through the work and techniques of various fiber artists; he will show some of his art quilt work; and conclude with an overview of the techniques he uses to create his art quilts.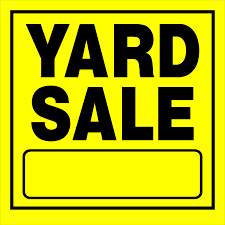 Yard Sale
Donated fabric, patterns, panels, rulers, fabric, thread, fabric, raffle baskets, and more will be offered as a "fun" raiser for our guild.