June 4, 2018 The FIRST Meeting of the Guild Membership Year
Voting for Guild Officers
Put your name in the hat or volunteer for an open Committee Chair. There are many opportunities to give back to the guild.
5th Annual Yard Sale
Plan to bring home a few gems! The guild benefits from your generosity in donating and you benefit by finding some lovely pieces. Bring your cash and have a ball!
Drawing for the 2017-2018 Opportunity Quilt
The beautiful award winning "Butterflies in the Mist" will find a new home this night!
---
August 6, 2018

Quilt-O
T
he quilter's version of bingo! Bring as many fat quarters of fabric as you would like to purchase gameboards! Minimum of one fat quarter. Mark the squares with M&Ms. Be the first to call "Quilt-O" and win a bag of fabric surprises. Well, you may get your own fat quarters back. Wouldn't that be a lovely surprise!
---
September 10, 2018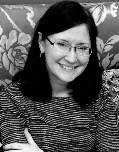 Special Effects
A fourth-generation quilter, Ricki was raised on a west St. Louis County farm and left home (with her grandmother's Featherweight) to attend the US Air Force Academy. Ricki is a member of the first Air Force Academy class to include women.
When Ricki left the Air Force in 1989, she took up quilting and five years later she began instructing and coaching other quilters. Her talk will cover the topics of How to use dynamic color and value combinations to create illusions of light and dimension in quilts and How to use fabrics and creating illusions.
Ricki brings a slide show as well as a trunk show of her work.
---
October 1, 2018
Barn Quilts and the American Quilt Trail Movement
I travel full time by RV, speaking to quilt guilds, libraries, civic organizations–whoever would like to hear more about Barn Quilts! My talk will take you on a journey along the quilt trail, beginning with the very first bar quilt, which stemmed from Donna Sue Groves and her wish to honor her mother's quilting art. Suzi's presentation will feature over one hundred stunning photographs of bar quilts, some of which rival cloth quilts in their intricacy. You will hear stories of some of the individuals who have painted quilt blocks to honor loved ones or their local culture, along with a few humorous anecdotes.
The presentation is both informative and entertaining, as we explore the way in which our quilting heritage takes on new meaning as the movement continues to expand.
---
November 5, 2018
Quilts that Go Bump in the Night
Prepare yourself for a walk down the dark side of quilting, with quilts and ephemera from the infamous collection of Polly Mello as seen in the September/October issue of Quilters Newsletter Magazine 2008.
You will see Mourning quilts, Coffin Drapes, quilts of Presidential Demise and Assassination, quilts with creepy critters such as spiders, snakes, alligators, etc., Tragic Events from the newspaper headlines (the Lindbergh Kidnapping, the sinking of the ship Titanic), Celestial Phenomenon (think Haley's Comet), and Creepy Crib Quilts.
You will also see new quilts, including the award winning "Deep Within My Heart Lies a Melody: A Memory of Texas", a quilt covered in creatures! Plan to see quilts you will never see anywhere else!
---
December 3, 2018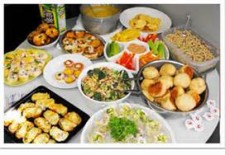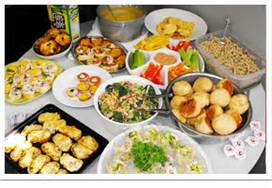 Annual Holiday Party and Potluck
Plan to bring a favorite dish to share–and the recipe as there are certain to be requests.
---
January 7, 2019
Open House! A Peek Inside Quilters Studio
Take a tour of well-known and everyday quilters' studios and pick up tips for creating your dream studio. Learn storage and organization tips from the pros. Leave inspired to get back in your studio and create!
This is a Power Point lecture that is entertaining for every audience.
---
February 4, 2019
Diane Henry, Quilter and Longarm Instructor
Threads and Needles
Diane Henry has been working with fabric since her grandmother taught her how to hand piece her first nine-patch block at age four. A blue-ribbon winning hand quilter, she discovered machine quilting in the late 1990s and has never looked back.
Diane loves sharing her passion for machine quilting with others around the world. She works with quilting groups and shops leading classes and organizing workshops; conducts lectures and demonstrations at quilt shows; and serves as one of the moderators of the HQ Pro-Stitcher® Yahoo group supporting HQ Pro-Stitcher owners.
A professional machine quilter since 2007, Diane purchased her first longarm, an HQ Sixteen® with HQ Pro-Stitcher in 2008. She now uses an HQ24 Fusion® with HQ Pro-Stitcher and an HQ Sweet Sixteen to further expand her creative options.
Diane lives in Northern Virginia with her husband, Terry and dachshund, Annie.
---
March 4, 2019
Create your Life to Create More Quilts
The space between creative dreaming and creative doing is full of obstacles, both seen and unseen, known and unknown. While you may master the creative process, you may be falling or stuck in one of the many gaps that come between the desire and the doing, between you and your quilting. This is known as the Creativity Gap. In this lecture Lesley explains how to identify where these gaps exist, why you are in danger of falling into them and how you can create a life that closes the gaps that keep you from the thing you love–quilting.
---
April 1, 2019
Combining Stitch Patterns in Your Quilts
Are you curious about using different stitch motifs in your free motion quilting? Cindy shows you how to do just that in this fun lecture. Learn how to put different motifs in different areas of your quilt or mix it up–all in the same space!
Cindy uses her quilts as examples to give you ideas you can put to use in your next quilt. Cindy is the author of the book "artful IMPROV: Explore Color Recipes, Building Blocks, & Free-Motion Quilting".
---
May 6, 2019
Margaret Natof, Quilter and Guild Member
Margaret will be leading us in a Round Robin! Plan to attend this fun and unusual meeting.
---
June 3, 2019 The FIRST Meeting of the Guild Membership Year
Voting for Guild Officers
Put your name in the hat or volunteer for an open Committee Chair. There are many opportunities to give back to the guild.
6th Annual Yard Sale
Plan to bring home a few gems! The guild benefits from your generosity in donating and you benefit by finding some lovely pieces. Bring your cash and have a ball!