Welcome!
Our guild is incorporated to foster fellowship and support for beginning to advanced quilters.
We welcome you--at whatever skill level. Please join us! We would enjoy meeting you.
UPCOMING MEETING...in August!
We don't meet in July which means more time for quilting! But quilting alone can be less fun than with others who share your interest.  Please consider joining FSQ.
Contact Membership Chair Brenda Knopp for details. click here to email the Membership Chair
Guests may attend one meeting free but subsequent meetings will be for a small fee.
Rainbow Challenge Entries are Due at the August 2 Guild Meeting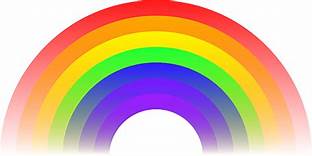 Come One, Come All  and Participate in the Next
Service Projects Quilt Challenge Entitled "Over The Rainbow"
UPDATED ON JULY 15
It's wonderful news that FSQ will being meeting again in person starting with the August 2nd meeting! Rainbow challenge quilts are also due at this meeting and, after the meeting they will be collected and donated to Service Projects. The challenge committee has published the procedures for registering, displaying and judging the quilts (prizes are yard sale bucks which can be redeemed at the November yard sale). Here they are.
Quilt turn-in by 7:15.
Quilts displayed on pews.
Ballot submission begins at 7:20.
Balloting continues for the first 5 minutes of the break.
Ballots tallied after polls closed during break.
Parade quilts after show and tell.
Announce winners while quilts are on stage.
Questions? Contact JoAnne DuChez, DeVeda Powell or Meg Tison.
We can't wait to see all of your beautiful rainbows!
Anne Weaver
"Over The Rainbow" Quilt Challenge Requirements are:
Quilt must include at least 1 block containing all rainbow colors (ROYGBIV)
Quilt must include all rainbow colors. Colors other than ROYGBIV are not allowed. One additional background color may be added.
Quilt may be traditional rainbow sequenced quilt, scrappy, or other. Be imaginative.
Size from 40"x50" up to twin size quilt.
Quilt must be sandwiched, quilted, and bound.
No tied quilts will be accepted.
Turn in date: August 2, 2021 meeting.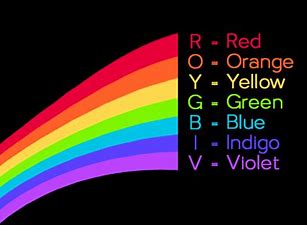 Service Projects Workshops
are held from 9:30 am to noon at
Fairhaven United Methodist Church.
The next Service Projects Workshop meets
August 5 and 26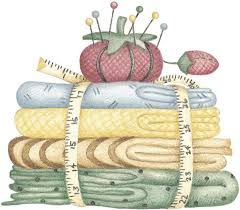 ~ Volunteer because your contribution helps
~ No sewing skill required, really!
~ SSL Hours offered, if you need them
~ Fabric & basting spray donations are gratefully received
~ Non-member volunteers are warmly welcomed
~ We hope you come to love quilting (and us) and join FSQ!
We meet at the Fairhaven United Methodist Church Fellowship Hall located on Darnestown Road near Quince Orchard High School. Click here for directions to workshop location.
---