Welcome!
Our guild is incorporated to foster fellowship and support for beginning to advanced quilters. We welcome you--at whatever skill level. Please join us in person or via Zoom. We would be delighted to meet you!
Guests may attend a meeting for a fee of $5. To contact Membership Chairs Charlene Danka and Lynn Stieber click here.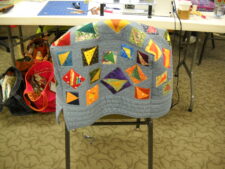 We are busy this month with the opportunity to sell tickets for our fund raising activity, a terrific speaker, and an interesting newsletter.
Grab the mouse and scroll down this page to read and SignUp for the Opportunity Quilt ticket sales.
Then scroll to the Programs & Speakers tab to read about our November meeting speaker.
Then click quickly on The Quiltline tab to catch up on any edition that you may have missed!
"Sunshine and Roses" is the name of this quilt and the size is 88" by 100".
Proceeds will benefit Manna Food Center and the Guild.
The drawing will be Monday, June 5, 2023.
Tickets may be purchased from any FSQ member, at the FSQ monthly meetings or by contacting Jennifer Rossmere at this link.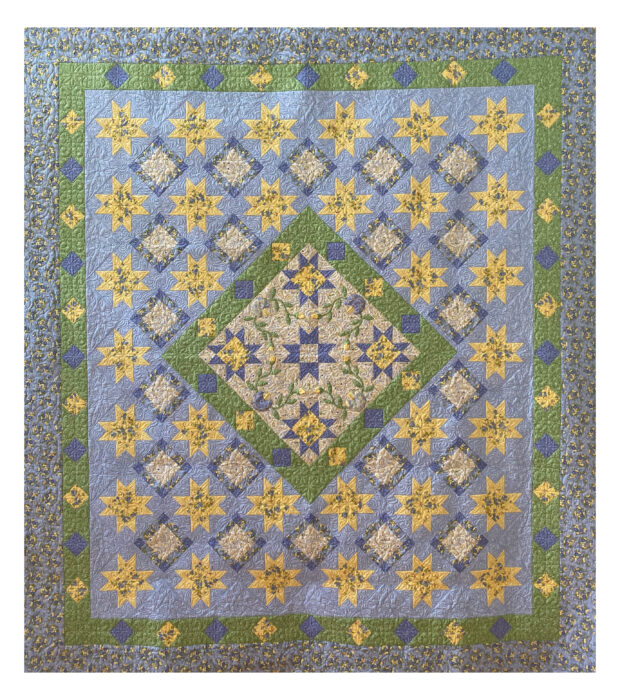 Service Projects Workshops are held from 9:30 - 12:00 pm at
Fairhaven United Methodist Church located at 12801 Darnestown Rd /Rt. 28
Service Projects Workshops Will Meet
November 3, Thursday
November 10, Thursday
December 1, Thursday
December 8, Thursday
January 5, Thursday
January 26, Thursday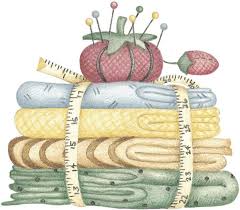 ~ Volunteer because your contribution helps
~ No sewing skill required, really!
~ SSL Hours offered, if you need them
~ Fabric & basting spray donations are gratefully received
~ Non-member volunteers are warmly welcomed
~ We hope you come to love quilting and join FS
Q!