Welcome!
Our guild is incorporated to foster fellowship and support for beginning to advanced quilters. We welcome you--at whatever skill level. Please join us in person or via Zoom. We would be delighted to meet you!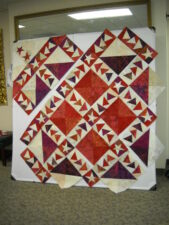 Guests may attend a meeting for a fee of $5. To contact Membership Chairs Chalene Danka and Lynn Stieber click here.
It's About to Begin!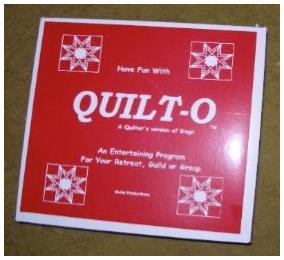 We all loved playing bingo as kids and guess what? It just gets better because we get to play Quilt-O as adults!
There is fabric (fat quarters) involved as well as candy (M&Ms) so how could we possibly not want to play Quilt-O at a guild meeting?!!  We always have a good time so plan to come despite the weather (heat, rain, whatever)!!
When is our next meeting? August 1!
Service Projects Workshops are held from 9:30 - 12:00 pm at
Fairhaven United Methodist Church located at 12801 Darnestown Rd /Rt. 28
Service Projects Workshops Will Meet
August 18, Thursday
August 25, Thursday
September 1, Thursday
September 8, Thursday
Service Projects won't meet during the month of July. See you in August!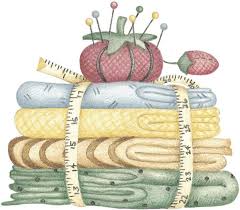 ~ Volunteer because your contribution helps
~ No sewing skill required, really!
~ SSL Hours offered, if you need them
~ Fabric & basting spray donations are gratefully received
~ Non-member volunteers are warmly welcomed
~ We hope you come to love quilting (and us) and join FSQ!