Welcome!
Our guild is incorporated to foster fellowship and support for beginning to advanced quilters. We welcome you--at whatever skill level. Please join us in person or via Zoom. We would be delighted to meet you!
Guests may attend a meeting for a fee of $5. To contact Membership Chairs Charlene Danka and Lynn Stieber click here.  Friendship, art, and volunteering--so much in the space of a year. Join the guild for 2023-2024. You'll be happy that you did!
Service Projects Summer 2023 Challenge is Triangles DUE October 2
Use your imagination to tingle your triangles. Show us how you can do the triangle tango. Go ahead and try to square your hypotenuse. Whatever your (tri)angle is, just do it! There are no boundaries on what your triangles must be, but your quilt must read "triangles". Any type is acceptable: right (or left), equilateral, isosceles, scalene, obtuse, acute. Check out Pinterest for examples of traditional and modern triangle quilts.
∇ The quilt size may be 40" square to twin size. Quilts must be sandwiched, quilted and bound.
∇ Finished quilts are due at the October meeting by 7:15 pm. Voting will take place before the meeting and during the first 5 minutes of the break.
∇ Yard Sale Bucks will be awarded to the three quilts with the most votes.
We can't wait to see what your imaginative spirits create. Have fun and good luck!
Joanne, Meg, DeVeda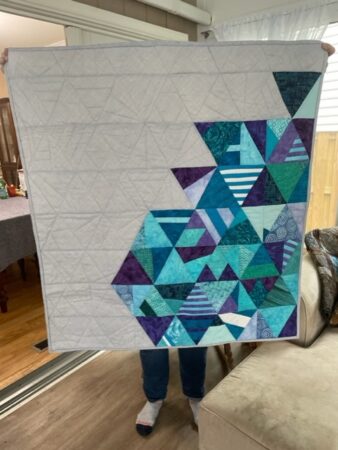 Service Projects Workshops
Join us for a workshop from 9:30 until Noon!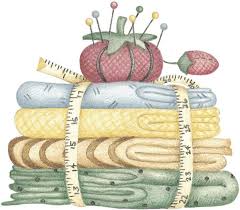 Thursdays, October 5 & 19
Thursdays, November 2 & 16