Welcome!
Our guild is incorporated to foster fellowship and support for beginning to advanced quilters. We welcome you--at whatever skill level. Please join us in person or via Zoom. We would be delighted to meet you!
Click here to get a list of guild officers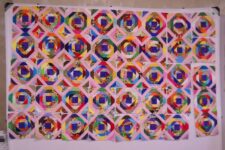 Guests may attend a meeting for a fee of $5. To Contact Membership Chairs Charlene Danka and Lynn Stieber click here.
Congratulations to New Officers
We are pleased that Judy Hoffman has agreed to be our President for the up-coming membership year. Judy has served as the Vice President for the past year and we appreciate her willingness to volunteer for our benefit.
Likewise Karen Kehl is our Vice President, Kathy Swartz and Tish McTighe are our Treasurers, and Barbara VanDenBerg is our Secretary. Thank-you ladies!
Thank-you to all the volunteers who donate their time in service to the guild. We richly benefit from your work and are appreciative!
When is our next meeting? August 1!
Service Projects Workshops are held from 9:30 - 12:00 pm at
Fairhaven United Methodist Church located at 12801 Darnestown Rd /Rt. 28
Service Projects Workshops Will Meet
August 18, Thursday
August 25, Thursday
September 1, Thursday
September 8, Thursday
Service Projects won't meet during the month of July. See you in August!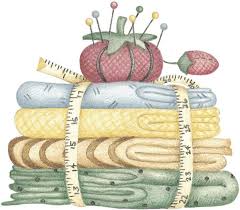 ~ Volunteer because your contribution helps
~ No sewing skill required, really!
~ SSL Hours offered, if you need them
~ Fabric & basting spray donations are gratefully received
~ Non-member volunteers are warmly welcomed
~ We hope you come to love quilting (and us) and join FSQ!