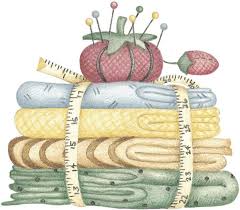 Join us for one of our twice-monthly workshops. We meet at the Fairhaven United Methodist Church Fellowship Hall located on Darnestown Road near Quince Orchard High School from 9:30 am until noon. Our upcoming meeting dates are
Thursday, October 5 & 19
Thursday, November 2 & 16
We know that quilters are a generous group! FSQ has a long tradition of making and donating quilts, pillowcases and other handmade items to those in need in the Washington metro area. Every year, guild members donate hundreds of items to various charities and organizations, including quilts for babies, children and teens; small quilts for premature babies; pillowcases; and placemats for senior citizens and others. In addition, we make other donations upon request of our members. Please see below for sizes and directions.

Guild members create quilts using either their own materials or with fabric that has been generously donated to the guild. Twice-monthly workshops give members the opportunity to come together and work on quilts in a supportive, relaxed atmosphere.
Do you have quilting fabric, batting or sewing supplies you would like to donate? Are you interested in joining us or want more information? Visit the Make a Donation page and we will be in touch soon.
What do we do?
Currently we provide regular donations of quilts, from baby-sized to adult-sized to Comfort Cases, A Wider Circle, Project Linus, Shady Grove Hospital Pediatrics, Healthy Families Montgomery Quilts for premature babies (preemies) go to Shady Grove Hospital NICU (adventisthealthcare.com) and Children's National Hospital NICU (childrensnational.org).
Pillowcases for the national organization, Ryan's Case for Smiles (caseforsmiles.org), for distribution locally go to Children's Hospital (childrensnational.org), Fairfax Inova Hospital (inova.org), Walter Reed National Military Medical Center (walterreed.tricare.mil).
Placemats go to A Wider Circle (awidercircle.org), Iona House (iona.org), Meals on Wheels (mealsonwheelsmd.org).