Welcome!
Our guild is incorporated to foster fellowship and support
for beginning to advanced quilters.
We welcome you–at whatever skill level.
Please join us! We would love it.
---
Our 2019 Opportunity Quilt: "Oh My Stars!"
This stunning quilt was pieced (sewn) by Colleen Biasco, Joy Dorman, Joanne DuChez, Meg Tison, Judy Walsh, and Anne Weaver
Quilting by Diamonds Quilting (Susan Spencer)
Tickets available for purchase at Capital Quilts October 19-28, 2018!
Join the fun of Quilter's Quest!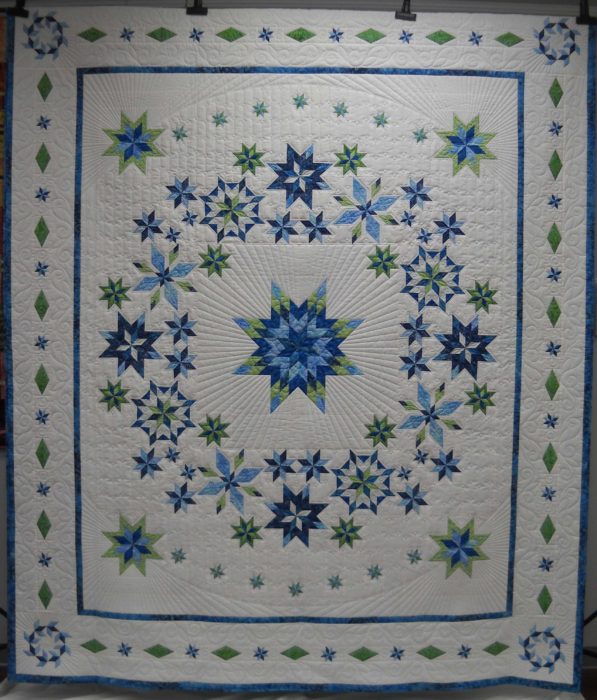 ---