Welcome!
Our guild is incorporated to foster fellowship and support
for beginning to advanced quilters.
We welcome you–at whatever skill level.
Please join us! We would love it.
---
Our 2019 Opportunity Quilt: "Oh My Stars!"
This stunning quilt was sewn by Colleen Biasco, Liz Brodsky, Joy Dorman, Joanne DuChez, Meg Tison, and Anne Weaver
Quilting by Diamonds Quilting (Susan Spencer)
Appraised by Phyllis Hatcher Twigg
Contact Karen Moss for your Tickets!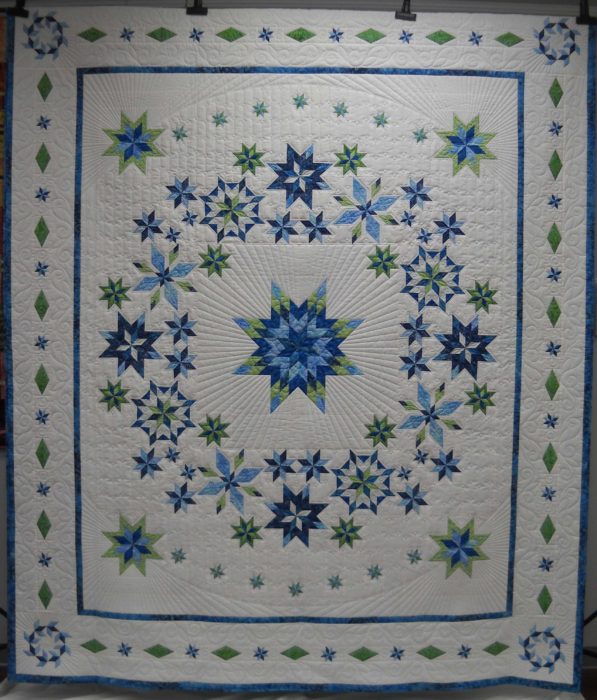 ---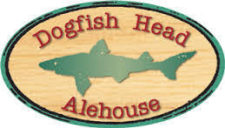 The Guild will host a dinner for our speaker at Dogfish Head Alehouse, Gaithersburg, at 5:30 pm, Monday, October 1. All cash and credit cards accepted!
Plan to join us for lively discussion and tasty food!
---
Our Next Meeting is
Monday, October 1 at 7:30 pm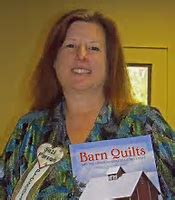 Suzi Parron, Quilter, Author
Barn Quilts and the American Quilt Trail Movement
I travel full time by RV, speaking to quilt guilds, libraries, civic organizations–whoever would like to hear more about Barn Quilts! My talk will take you on a journey along the quilt trail, beginning with the very first bar quilt, which stemmed from Donna Sue Groves and her wish to honor her mother's quilting art. Suzi's presentation will feature over one hundred stunning photographs of bar quilts, some of which rival cloth quilts in their intricacy. You will hear stories of some of the individuals who have painted quilt blocks to honor loved ones or their local culture, along with a few humorous anecdotes.
The presentation is both informative and entertaining, as we explore the way in which our quilting heritage takes on new meaning as the movement continues to expand.
Directions to meeting location. We're easy to find!
---
"We quilt the old fashioned way at each workshop by tying knots in quilt tops."

Thursday, October 11 and Tuesday, October 23
~ Volunteer–no skill required
~ SSL Hours offered
~ Fabric & basting spray donations are gratefully received
~ Non-member volunteers are warmly welcomed.
We hope you come to love quilting and join FSQ.
We meet in space donated to us by the members of the Fairhaven United Methodist Church located on Darnestown Road
Directions to workshop location.
---
Magazine Labels! Guild Awareness Campaign and Decluttering for You!
These labels are ready for you to print at home and clear your stacks of quilting magazines by leaving at locations where magazines are shared such as a doctor's or dentist's offices, nail or hair salon, or even the place you get your car's oil changed!
A terrific idea from Margaret Natof. Our thanks to her.
Not so interested in printing yourself? Pick up a packet of 10 or more at the next meeting–in the foyer as you come in.