---
2017 Panel-To-Quilt Challenge Winners!
First Place: Connie Ross for her FAIRY GOOD ADVICE
Second Place: Karen Moss for her BLACK & WHITE KITTY FACES
Third Place: Kathy Brown for her BOB THE BUILDER
There were 18 entries to this Panel Challenge and we thank everyone who participated!
---
What We Do!
We all know that quilters are a generous group! FSQ is proud of its active service outreach – to area women, children, and members of the military.
Annually we create and donate quilts, pillowcases, and small blankets and hats for premature infants (preemies). From June through December 2017 we have donated 227 quilts, 220 preemie quilts, 80 preemie hats, and 125 pillowcases.
---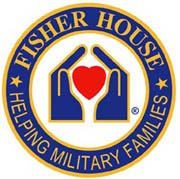 Where do they go?
To be donated to an area organization for the benefit of women and children
Healthy Families Montgomery is a program for first time parents in Montgomery County, Maryland
Mary's Center reaches more than 40,000 men, women and children in Washington, DC and Prince George's County, Maryland
Ryan's Case for Smiles through the Baltimore Chapter of this international organization supporting sick children
Holy Cross Hospital Neonatal Intensive Care Unit (NICU) in Silver Spring, Maryland
Warm Up America! features knitted and crocheted items for use in our community in the spirit of neighbor helping neighbor
---
From: Amy Shannon <amyshannon*@gmail.com>
Sent: Monday, October 2, 2017 4:42 PM
To: 'nbrennan01'; 'anne'; 'Joy Dorman'
Subject: Big thanks!

Dear Nancy, Ann, and Joy,

A big, heartfelt thanks to the Friendship Star quilters for donation of baby quilts to

Mary's Center

for the September shower. Seventy-five moms-to-be attended, so every last quilt in the inventory and some back-up fleece blankets were selected. I am in awe at the variety of styles and colors. There truly is a quilt for everyone.

Thank you!

Cheers,

Amy Shannon
---
How Can You Help?
Attend a workshop! No experience required! Volunteer. SSL Hours too.
♥ Come as you are, come as you can. Free. Tie knots in quilts–the old fashioned way to quilt!
♥ Workshops are held twice a month from 9:30 am until noon at Fairhaven United Methodist Church. Directions to Workshop Location
Donate fabric (100% cotton) or crochet cotton thread for tying quilt "sandwiches".
Pick up a kit to make a quilt top, a preemie quilt or a pillowcase at the monthly guild meeting and complete it at home! Return it at a workshop or guild meeting.
Make a quilt or pillowcase of your own design to donate. (Wash the case and place in a zip top bag for donation.) Return it at a workshop or guild meeting.

Guidelines for Creating Any Quilt for Donation
How To Tie A Knot That Stays In Place!
A Tiny Quilt for Tiny Babies–Directions for Creating A Quilt for A Premature Baby
How To Make A Pillowcase–The Burrito Method, Yum!