Welcome to the new, first ever, FSQ Blog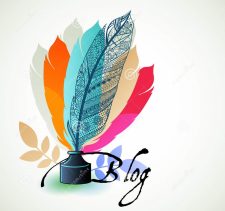 What is a blog and why would I want to read one? Excellent questions!
A web log is a diary. An entry may be written or be photos or be a video. FSQ's entries will come from our members and speakers and be quilt related. Our entries will be short at 100-400 words and of general interest. And likely once or twice a month!
For example, an entry may be a review of a class someone has taken or a book someone has used. An entry may be a funny story or the events of the monthly guild meeting or the quilting portion of a vacation. An entry could be a tutorial with words and pictures or the details of an upcoming quilt show. An entry could even be about a great blog someone found!
The guild member gets to choose the topic, write the entry, and email it to the webmistress. We are hoping that each guild member will share something.
This entire entry is 165 words long! Who would have guessed?